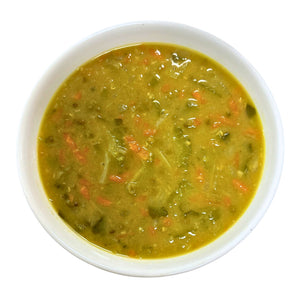 Ingredients: Mung bean, watercress, chayote, bitter melon, carrots, celery, coconut milk, sweet potatoes, olive oil, onions, garlic, herbs, and spices.
Note: We can not customize for food sensitivities or any allergies.
*We strive to deliver the best quality meals at all times. Please note that vegetables or ingredients may change without further notice depending on freshness and availability. 
**Pictures shown are for illustration purposes only. Actual products may vary in presentation.