FREE PICK-UP Available
Visit us at: 31 Tapscott Rd, Inside FreshLand Supermarket Food Court
OPEN Daily from 10am to 7pm
Use code: GOMALVERN to pickup your meals at the store
HOW IT WORKS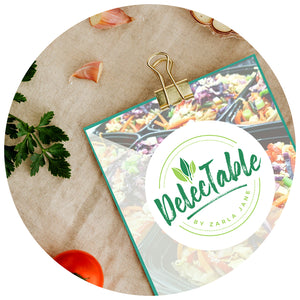 WEEKLY MENU
 Our meals are all whole food plant-based and Gluten-free. We DO NOT USE fake meats, textured vegetable soy protein, dairy, meat, fish, or refined sugars.
A new menu is posted every Thursday morning. Orders are accepted until Thursday at 10am.
WEEKLY MENU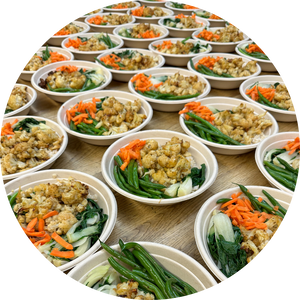 SHOP AND CUSTOMIZE
Select a plant-based meal package that suits your lifestyle. You have an option to customize, according to your health needs.
Special Dietary Requirement? Click here to discuss how we can help.
Lower Carb Meal Packages now available!
Order Here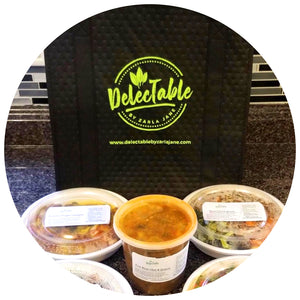 SUNDAY DELIVERY
We deliver every Sunday across the Greater Toronto Area.
Learn More
Fresh Greens, Bold Flavours: Meet Our New Salads
Weekly Meals from Summer Menu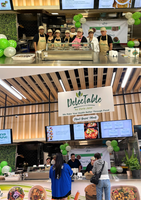 Introducing Grab and Go Convenience at Our Store!
🕙 Operating Hours: Daily, 10 AM - 7 PM
🥗 Discover freezer-friendly meals: salads, sandwiches, complete meals, and drinks – perfect for quick bites on the go.
🍲 Hot Table Items: Available from Wednesday to Thursday, from 11 AM until supplies last
📍 Location: 31 Tapscott Rd, Inside FreshLand Supermarket Food Court
Experience the ease of Grab and Go dining at its finest. We look forward to serving you soon! ☺️
WHAT CUSTOMERS ARE SAYING
So I'm eating more food than ever before, I'm enjoying my food more than I ever have in my life, and I'm losing weight and pain free! This is not a diet. It's a miracle program. Thank you!

Anna
Chef Zarla is amazing! Every meal she makes is so creative, so tasty and I can't believe it's also helping me with my health issues. This is not diet food, it's what I've been missing all my life.

Lauriel
I cannot believe how good these meals taste. I really thought I'd miss the meat. I'm actually enjoying this more than when I was eating meat. Please thank the Chef for me. The flavours are amazing.

Chelsie
Your creations are absolutely delicious and healthy (such a bonus)

Maryific
Chef Zarla is a creative and talented cook who loves to please and cater to personal tastes. Our family consists of 5 individuals- all who have varying dietary needs and preferences- and Zarla is always ready to adapt recipes and meet everyone's demands. I highly recommend her services!!

Cathy Crath
Chef Zarla's services are amazing. It is so great to have healthy ready - made meals stockpiled instead of ordering in fast food. Zarla is responsive, professional and willing to adapt to individual tastes and needs. A pleasure to work with.

Theresa Mamaril
My husband and I just tried the Black Bean Miso Noodles and it was delicious. One meal is a very generous amount of food. I can't wait to try the next one.

Jeniffer Erner