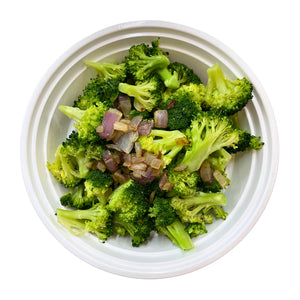 Make Your Meals Exciting with these Plant-based Sides! 
2-3 servings
Want to eat more vegetables but don't have the time to prep and cook many different side dishes? Worry no more, here are some exciting and seasonal vegetables that are prepared for you with 3 toppings of your choice! 
Note: We can not customize for food sensitivities or any allergies.
*We strive to deliver the best quality meals at all times. Please note that vegetables or ingredients may change without further notice depending on freshness and availability.
**Pictures shown are for illustration purposes only. Actual products may vary in presentation.